Silver Screen on Emerald Green: Dublin, Belfast, Ballycastle, Derry, and Donegal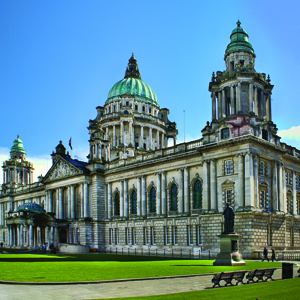 Silver Screen on Emerald Green
Ireland, the "Emerald Isle," has some of the most beautiful scenery in Europe, which is why it's often been selected for movie locations: "Braveheart," "Far and Away," "The Quiet Man" and "Ryan's Daughter" have all been filmed here. Most recently, the HBO series "Game of Thrones" has used several locations in Northern Ireland. Explore some of these filming locations and other spectacular scenery with this self-drive program.
Includes:
...
About Avanti Destinations
The passion to serve and inspire savvy travelers with innovative and personalized vacations has been the driving force for 31 years at Avanti Destinations. We have the passion for independent travel and want to share it with you! We provide you with authentic travel experiences backed by our expert knowledge. You go where you want. When you want. With the flexibility to savor special moments along the way. Your vacation is uniquely yours. That's Avanti!
Our record of success at Avanti
...